Are you ready to have the healthiest hair EVER?! I'm so excited for this blog post because I get to share how my hair was transformed and how you can do it too. Keep reading if you want to know how to improve your hair health so your hair can grow faster and look and feel better.
I wanted to start this post off with my before and after photo because the difference is CRAZY! As you can see I walked into the Dawn Bradley Hair Boutique with some dull, dry ass hair and came out with it looking ON FLEEK (if I do say so myself).
To give you some background, I don't take the best care of my hair. I sometimes put on leave-in conditioner and I don't use the right shampoo or the right products. I'm the kind of person that gets their hair done about twice a year and that's mostly because of hair painting techniques Dawn uses lets my colour grow out and still look good.
The last time I got my hair done was in September (READ ABOUT IT HERE) and I've been at the stage where I feel like I need to make a big change (I know you've been there too). I was seriously thinking about chopping a lot of my hair off, and still am, but a lot of people were very opposed to that idea. I was just getting bored of my hair and I can't believe how much LIFE Dawn was able to put in it. I've fallen in love with my hair again and it was so easy and affordable:
First of all, I wasn't happy with the straw yellow colour my hair was turning (due to my not using proper products) so Dawn suggested we do a gloss! The gloss refreshes colour and cancels out unwanted tones; it's amazing to do in-between hair painting appointments. Dawn uses a gloss that's ammonia free and adds amazing shine! I wanted to remove the red tones and go ashier so that's why it looks a lot darker.
To fix my dry ass hair Dawn added an Olaplex treatment with my gloss. Olaplex repairs from the inside out. It finds the broken bonds in your hair and rebuilds them. It's a three step process and the first two steps are done in the salon and then the third at home. If you use any kind of heat or colour on your hair or you just live in the very dry city of Calgary then you need this in your life. I'm going to be 1000% real with you, as I always am, but I do not remember the last time my hair has felt this silky, smooth, and healthy.
My favourite part of leaving the salon is always the same; feeling incredibly smitten with my new hair and the after-glow of spending some quality time with amazing boss babes and shop dog Leroy. I also left with my Olaplex at-home treatment and some toning shampoo so that I can maintain my ashy tones.
Read more about Olaplex here.
Make sure to book your appointment with Dawn or her junior stylist! Their schedules fill up fast!
Don't forget to follow along on Instagram at @dawnbradleyhair, @lyndsey_hairpainter and @dawnbradleyhairboutique for weekly specials!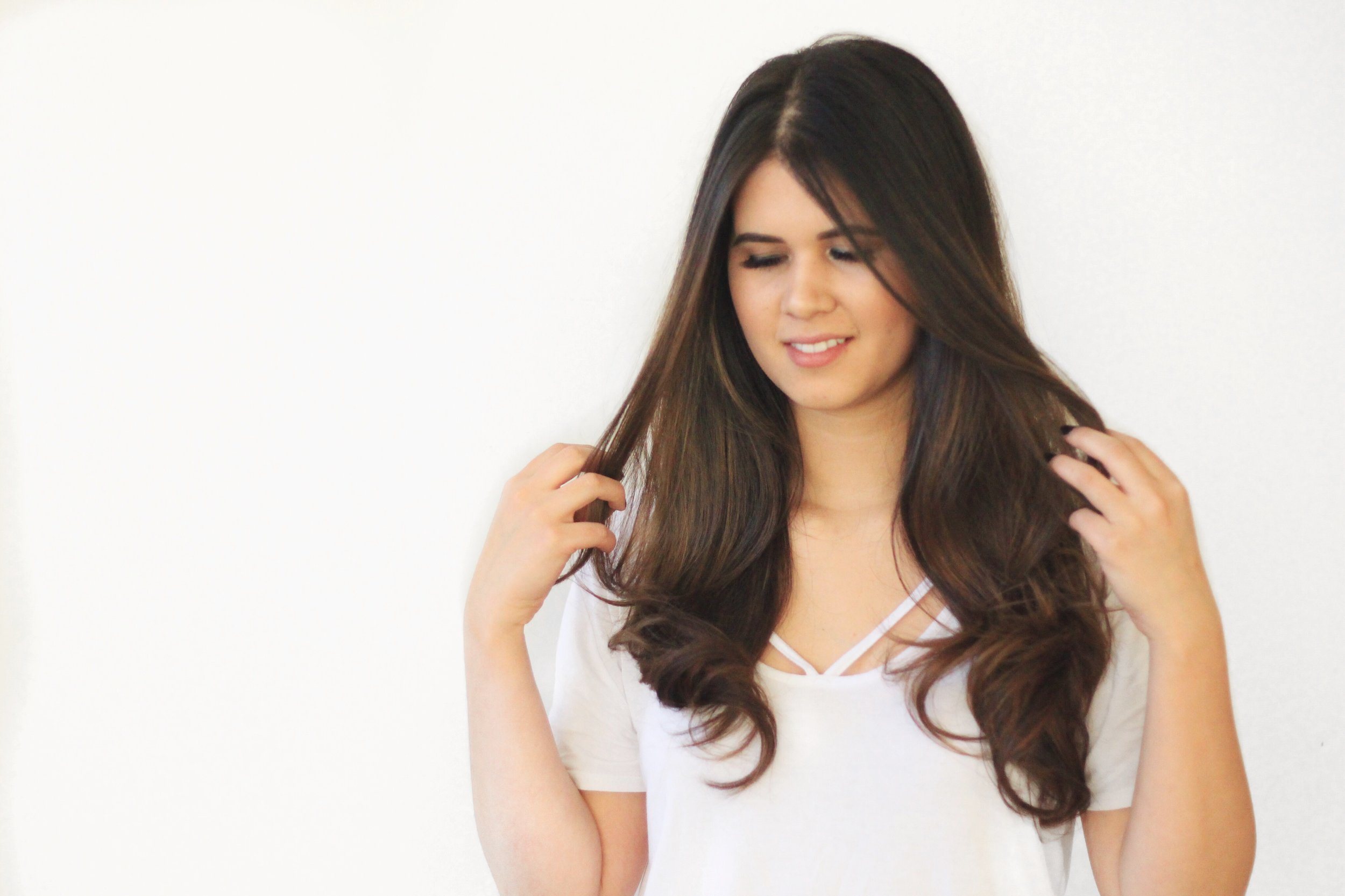 Make sure to sign up for my monthly newsletter!